Arthur "Kitt" Watson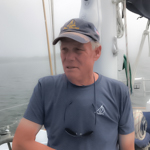 Kitt has been racing and cruising his whole life. He has circumnavigated the world twice and participated in countless regattas aboard a wide variety of vessels.
His experience provides a steady command of Too Elusive. He is a member of the Cruising Club of America, St. Francis Yacht Club, and Camden Yacht Club.
One of Kitt's passions is cruising and racing with family and friends aboard his yacht along the New England coast.
Diane Watson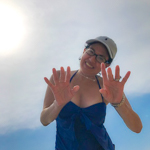 Diane joined Team Too Elusive in 2007 and has been an active team leader ever since. Diane skillfully handles crew accommodation and nourishment- always selecting the best –to the delight of the crew!
Diane enjoys cruising, sunning and listening to a wide variety of music.
---